DO: Streamlining Meetings – Resources
Meetings are an important and necessary part of working life – but how do we ensure our meetings do not leave participants tired, confused and without clear outcomes?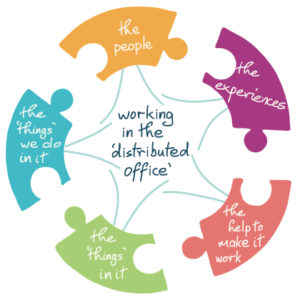 No matter where you work and what your job role is, if you work with other people together as a team, you will always encounter the same challenges:
Unclear goals and miscommunication that cause busy work and extra effort
Unstructured meetings that leave participants tired, confused and without clear outcomes
Frustration builds up because internal challenges to getting the word done are not addressed
Sudden changes in priorities lead to a loss of focus and momentum
Muddled compromise takes the place of clear decision making, leaving everybody to come up with their own interpretation.
In short, a lack of structure leads to a waste of time and effort, projects that drag on for too long and frustrated, burnt out teams.
Here are some Streamlining Meetings Resources to help you with meetings – whether you are planning, chairing or attending as a participant. The resources include:
Streamlining Meetings Checklist: You can use this checklist when you are planning a meeting or when you want to see if a meeting you are involved in makes sense.
Streamlining Meetings Health Check: The health check gives you a way of examining all of your meetings and deciding which ones need the most attention in helping them work for you.
Running the Workshop: This guide is designed to help if you're planning to run a workshop with your team, or if you simply want to think through your approach to meetings.
LinkedIn Learning resources
There are many useful resources available via
LinkedIn Learning
(which you can access using your UCD login details). The following are two sessions on meetings which we found useful – both are short video introductions and if you are interested in more, you can continue to the more detailed course.
Don't hesitate to contact the Agile team – agile@ucd.ie – if you have any questions or need help with any of the issues raised here.