Google Workspace Community on Google Currents
By Aidan Curran, IT Services – Enterprise Applications Group
Waffle! Hamburger! Kebab! Yes, all things you'll be eating on your way home from your first night out post-lockdown – but also actual names that people call the nine-dots icon in the top right corner of your Gmail and Google Calendar.
Seriously; there are articles and guides out there telling you to click on the 'hamburger icon' or the 'waffle icon'. For what it's worth, Google themselves call it their app launcher. I'll stick to calling it the nine-dots icon.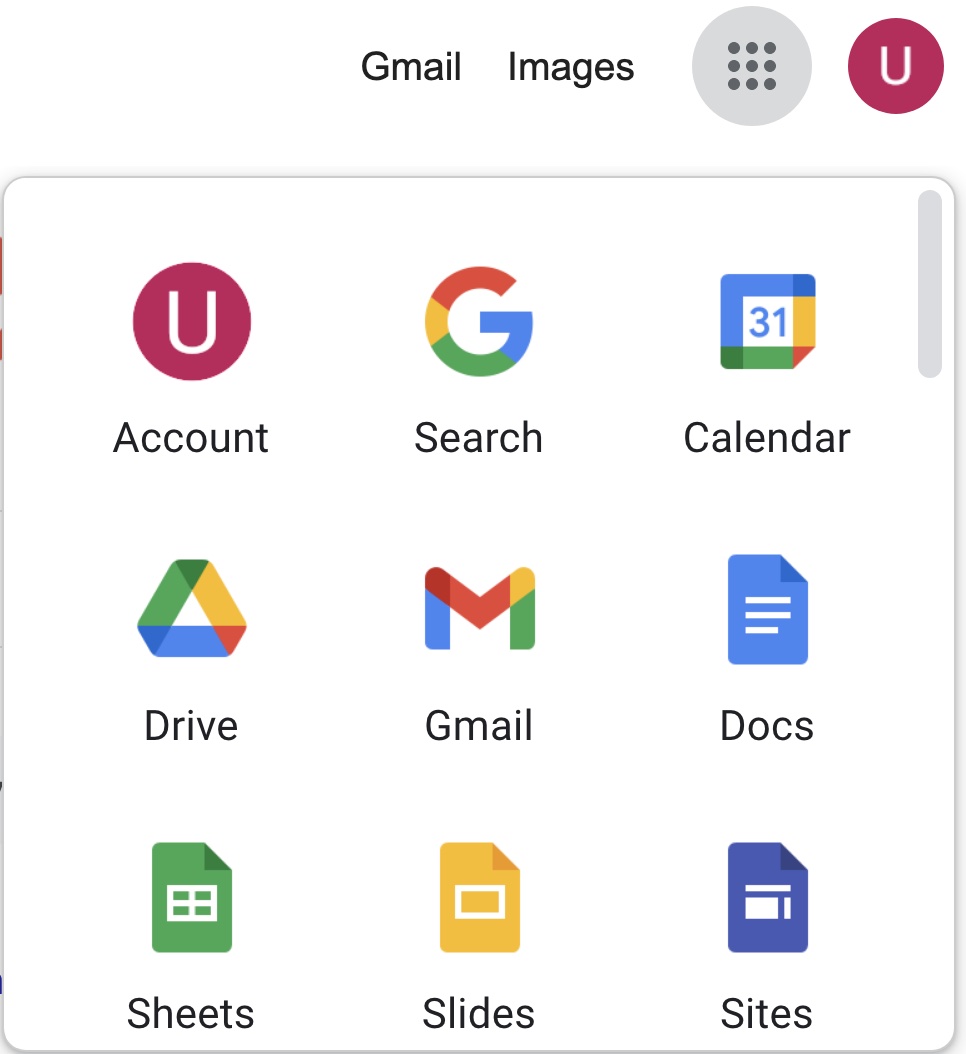 Whatever you want to call it, click on that icon while you're logged in with your UCD Connect details and you'll see the smorgasbord (or buffet, or pick n' mix) of applications and tools available to you as part of the Google Workspace package that UCD IT Services provides to UCD users. There's a lot there: essentials like your Gmail and Calendar for sure, along with collaborative tools like Google Drive with its Sheets, Docs and Slides, messaging tools like Chat, team areas in Currents, shareable lists with Keep – and you'll even find Zoom for UCD staff fully integrated with your Calendar.
But wait, says you. How do I get started using all these Google applications? Where can I see how other colleagues are using them? And will any of them stop my manager from arranging video calls for during my lunch break and my morning toddler-shepherding time?
The Google Workspace Community on Google Currents is where to go. As well as being a location for you to post questions and feedback about using the various Google Workspace applications, we also post user-friendly how-to tips and tricks to get you started and save time. Here's where to learn how you can set up folders in your Gmail, how to animate the bullet points for your next big presentation in Google Slides, how to set up a community for your team in Google Currents, and lots more.
And as for stopping colleagues from arranging meetings for when you're not available, your Google Calendar has a setting called Working Hours, where you can display to others the hours and days you're generally available and unavailable. It even shows a warning to them if they try to invite you during those unavailable times.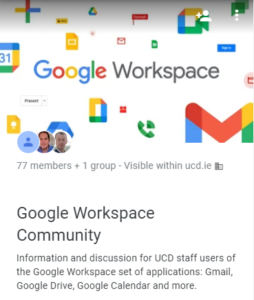 Find out more about this and other virtual workplace life-hacks on the Google Workspace Community. Then, feel free to explore all your Google Workplace applications, which you'll find by clicking on what I'm now calling the snack box icon; let's make that catch on.
Link: https://currents.google.com/communities/116504619892951263019?sqinv=NXpmcGVVUXlzQmJkSTRLQTg4akN2SDZBVWVCOVF3