News from the WST Communities of Practice
By Josephine Aylward, UCD Agile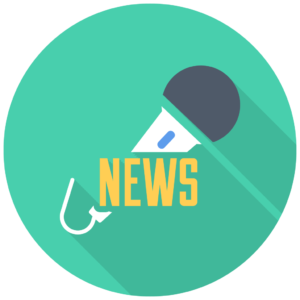 The WST Communities of Practice have been busy over the past few months. Here's a brief round-up of news from: UCD Public Engagement Community of Practice; URMAN (UCD Research Managers and Administrators Network); Project Management-Community of Practice and the School Managers Community of Practice.
UCD Public Engagement Community of Practice
By Dr. Fergus McAuliffe, Communications and Engagement Manager. iCRAG (Irish Centre for Research in Applied Geosciences)
The UCD Public Engagement Community of Practice has been very active in recent months, running a number of online training events and webinars for members including "How authentic storytelling can build public trust in science" and "Experiences and shared learning from engagement in Global Health Research". With further events planned for later in 2021, be sure to join the community of practice by visiting: https://www.ucd.ie/publicengagement/contact/
URMAN (UCD Research Managers and Administrators Network) – Establishment of All Island Research Excellence Network (AIREN):
By Aidan McElwaine, Pre-Award Accountant, Research Programmes Team.
URMAN is a Community of Practice with over 160 members across UCD. Established in 2013, we run regular events throughout the year to share knowledge, promote best practice and support our members.
In this context, we would like to bring your attention to an exciting new initiative which launched recently. In conjunction with colleagues from QUB and Ulster University, URMAN was successful in an application to InterTrade Ireland for funding to establish what will eventually become an All Island Community of Practice for Research Managers and Administrators.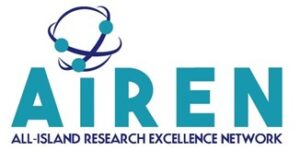 Commencing in May 2021, over the next two years, we will run a series of workshops and away days, with a particular focus on sharing research management best practice, and identifying and maximising funding opportunities. Initially, these events will be open to all staff from UCD, QUB and Ulster, later expanding to include participation from other Universities and HEIs across Ireland, leading to an All Island Conference at a later stage, which will be open to all.
More details of our planned programme of activity are available on our website here.
We are always eager to welcome new members to URMAN, so whether you are new to UCD, or have recently begun a new role as a Research Manager or Administrator, please check out our website for details on how to join, as well as information on upcoming events: https://urman.ucd.ie
We hope to see you soon! Aidan
Project Management-Community of Practice
By Marian O'Connor, Senior Project Manager.
PM² (pronounced "P-M squared") was the focus of the recent community of practice. PM² is the official Project Management Methodology of the European Union Institutions. It is currently being adopted internationally by projects and organisations looking for a lean and easy-to-use methodology that can help them implement project management best practices.
It is based on operational experience from projects run within the European Institutions, but also incorporates elements from a wide range of globally accepted project management best practices, standards and methodologies such as PMBoK Guide, PRINCE2®, IPMA-ICB. PM2 has a range of free templates and tools that can be adopted for any project. For further information on these please visit the PM2 website. Members who attended the COP session have agreed to road test some of the tools in advance of our next session.
Conflict Management Styles and Bias in Decision Making was covered in our previous session which ran in March. Participants had an opportunity to identify which of the five conflict management styles they had a preference for as well as the characteristics of each. Understanding your natural conflict management style and how you can adapt is an important skill in managing projects.
When making decisions we often rely on intuition and hasty judgments. The group explored the SEEDS model which simplifies biases into five categories and suggests ways to identify them and actions we can take to help mitigate the impact on our choices.
We hope that you can join us for our next session. Further information will be available on our Google Currents community.
School Managers Community of Practice
By Claire Nolan, School Manager, School of Information and Communication Studies
The days are flying past, and it is looking likely that some kind of presence on campus will be the case from September 2021 onwards. The CoP for School Managers has enjoyed an unofficial abeyance while everyone was off campus. The reasons for that were a belief that more Zoom meetings were very much not what we needed during that time, and also my own obligations at home prevented me creating any momentum. However, as we get back to hopefully a more normal working life, I'm eager to provide the CoP for ourselves and our colleagues.
Firstly, one of the largest requests for 2020 (remember back then?) was to learn more about training. I want to develop that further; firstly to ensure we have all the details of upcoming training, but also to investigate if there is training we want or need, but do not yet see on offer. I see no reason why we cannot ask for training that assists us in our role, or in our promotions. So let's put that on the agenda for the year.
Secondly, the concept of professional socialisation is more pertinent than ever. We have all been away from campus, and our colleagues, for a much longer time that anyone ever envisaged. Let's give ourselves the chance to catch up, chat, and remind ourselves of our successes and skills as we face the year ahead.
Finally, as this unique year rolls out, we can give ourselves the chance to raise concerns, provide solutions, and to create the useful dialogues that were our prevue in previous meetings. Let's allow ourselves the chance to create that space where we can converse with each other, as well as hear from those higher up the organisational chart, and find our own solutions to challenges.
The dates I'm listing below is a sign of hubris, but let's see how the dates roll out and we can change things as we go (we're all good at that now!)
Dates
Proposed Agenda
24th September
Social; agenda setting for the year
21st October
Training; external and internal
25th November
TBA
27th Jan, 24th Feb, 24th March,

21st April, 26th May, 23rd June.
Looking forward to seeing you soon!
For more information about the School Managers Community of Practice, contact Claire Nolan: Claire.nolan@ucd.ie