Smarter Furniture Reuse in UCD
When someone is clearing or planning to buy new furniture, get in touch with UCD estates services and I will work with you immediately to reduce both waste and cost. The Maintenance Help Desk number is 1111. The request can also being made to Campus Services (7000)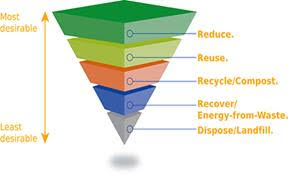 By Olga Murdoch, Agile Lead
The furniture reuse programme is part of a bigger scheme within UCD Estate Services to divert furniture from landfill. To reduce the carbon footprint of UCD and reduce the costs incurred by buying new furniture, the objective of this scheme is to maximise the reuse, repurpose (and fixing) and recycling of furniture while minimising the quantity of furniture that is disposed of.
Anyone who has moved office before is familiar with the friendly movers who come to help us move our furniture and equipment across campus. Sometimes though, we can't take our beloved desk or filing cabinet with us, and it is these movers who help us to dispose of our unneeded furniture. If the furniture was reusable, it would be placed in the very small storage space managed by UCD Estate Services .
In the past, staff who needed a new piece of furniture would give Kevin on the four zeros a call and ask him to keep an eye out for something that would suit. This informal request is how the furniture reuse process in UCD began.
Some types of furniture are in very low demand making it difficult to reuse them within UCD. For example, the more digital we in UCD become, the less need there is for items such as filing cabinets. The limited storage space available means a solution is needed to free up space for the items which are of value to us in UCD.
Pia is now driving a more proactive approach to managing furniture reuse and has put a system in place which has a storage management solution that is win-win for both UCD and our local community.
The new storage management strategy means items that cannot be reused in UCD are donated to charities and not-for-profit organisations. According to Pia, we in UCD tend to take good care of our furniture resulting in the charitable donation of high quality items. This is reflected in the feedback Pia has received from the charities.
A new catalogue is in early stages of development that will provide pictures and measurements of furniture available for reuse by staff in UCD. The existing maintenance portal in UCD Estate Services is being used to capture requests from both UCD staff and charities so there is an effective way to connect needs with what is available.