Student Vetting
By Niamh Fitzgerald and Kaylin Bednarz, UCD Registry – Admissions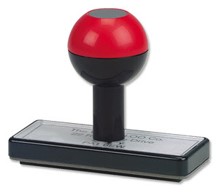 Student Vetting consists of an external process carried out by the National Vetting Bureau, supported by an internal process within UCD. Both processes were completely paper based until 2016 when the National Vetting Bureau launched their eVetting Portal. In March 2018, Admissions moved the internal UCD process online to Infohub. This immediately gave the schools visibility on the status of their students' applications, the ability to run reports and track the application from submission through to return of the vetting disclosure.It also gave students, for the first time, access to their own vetting disclosure. They now have the ability to download their disclosure as a PDF file from SISWeb.
This project was run by UCD Admissions, supported by EAG, School of Medicine, School of Nursing, Midwifery & Health Systems, School of Psychology, School of Public Health, Physiotherapy & Sports Science, School of Social Policy, Social Work and Social Justice, School of Computer Science, School of Education, UCD VO.
The biggest impact was on UCD Schools and Students who went from having no visibility on the status of their vetting application to being able to track it at every step of the process.
The poster illustrating the process improvement is available to view here.
Contact:
Niamh Fitzgerald (niamh.fitzgerald@ucd.ie), UCD Registry – Admissions
Kaylin Bednarz ( kaylin.bednarz@ucd.ie), UCD Registry – Admissions