The 2020 WST October Event – 22 October – book now!
We are holding our regular October Work Smarter Together event on Thursday 22 October. Our theme for this year's virtual event is: Getting things done in the Distributed Office.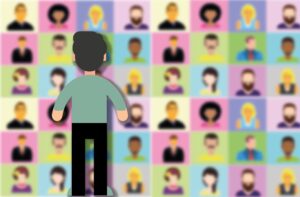 We will have two sessions, delivered over Zoom. Register here and check out the full schedule for the event below.
12.00-1.00pm Tales from the Distributed Office
2.30-3.30pm Running operations – innovative responses to customer needs and queries
Session 1 – 12.00 to 13.00:
'Tales from the Distributed Office' brings colleagues from across the campus to talk about how they have been making the 'new normal' work.
Gregori Meakin – Arts & Humanities Desk
Trying new things and connecting with colleagues during a time of change
Supporting students in a College or School Office during a time of change is a familiar challenge for many. Gregori will tell us how his team have reacted and responded to student needs and the lessons they've learned, and continue to learn, along the way.
Peter McKiernan – EAG IT Services
Productive Distributed Meetings
Peter describes how G-Suite and Zoom combine to make meetings more productive, efficient and easier to manage in our distributed office environment.
Megan O'Neill and Sophie Bonheim – UCD Careers Network
Embracing Online Working: Three ways UCD Careers Network Discovered Hidden Opportunities
Megan and Sophie give us a 'behind the scenes' look at how their team embraced change and transformed the way they engage with students.
Trish Mountjoy – Head of Educational Technology Services
Distributed Team Work
Trish will share her team's journey since the lockdown was announced, the practicalities they faced around their ways of working, and the lessons they have learned whilst operating as a distributed team.
Session 2 – 14.30 to 15.30:
Jeremy Britton, USM Project Lead
Running operations – innovative responses to customer needs and queries
Jeremy will show how UCD has been using Wufoo, an online form builder, to respond to some of the many challenges faced in student/staff interactions. This approach empowers those closest to the interactions to innovate and respond, making it easier to provide the services and better meeting the needs of those in contact.
This session is also one of the Lean HE Global Festival so we will be joined by colleagues from universities in Europe, North America and the Australia/New Zealand (all allowing for time zones!). For more, see Lean HE Global Festival.
Join the conversation on Twitter with #UCDWST, #UCDAgile and follow @UCDWorkSmart for news and updates. Keep an eye on #LEANHE too.