WST March 23 Opening Keynote Speaker – Dr Lollie Mancey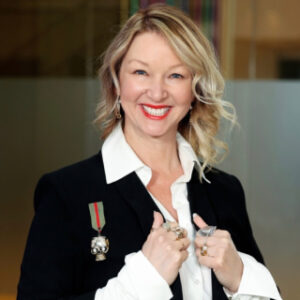 We are delighted to confirm that Dr. Lollie Mancey of the Innovation Academy will be our opening keynote speaker for WST March 23 2023.
"Be You – Because everyone else is taken" How to truly connect in a fragmented world
Dr Lollie Mancey joins us to kick off Work Smarter Together 2023 'Celebrating Us' to talk about being proactive, about the masks we wear and why – the different roles we occupy and what they mean for us.
Dr. Mancey will explore the concept of authenticity and resilience – how we can borrow from the philosophy of Stoicism to frame our mindset for today using the ideas of agency, and radical self acceptance.
Join us to hear her thoughts on the clarity of hindsight and the power of reflecting – celebrating yourself and your strengths and knowing when to make changes by asking yourself some pertinent questions using Ikigai, a japanese concept which refers to those things that give a person a reason for living and a sense of purpose.
Dr Lollie Mancey is Course Director and entrepreneurial specialist in UCD's Innovation Academy. She is also Director of three businesses making her a serial entrepreneur.
With a PhD in Organisational Learning and an academic background in Anthropology she brings a unique perspective to innovation and entrepreneurship.
She is the winner of the UCD 2022 Excellence in Teaching Awards as well as the inaugural Trinity University Dermot McAleese Teaching Award.
She was also Dublin Story slam champion 2018 in competitive storytelling. Since then she has gone on to host a monthly Radio Show on Dublin South FM and a successful podcast 'An Entrepreneur Like you' (Spotify et al).
She is a vibrant keynote speaker who advocates for progressive education, equality and diversity in business, and has a wealth of experience in the entrepreneurial sector.
Her keynote speeches include:
International Women's Day Keynote Speaker
Dun Laoghaire Chamber Women's Day Event March 2021
'What it Takes' UCD Career Building Series 28 April 2022
https://www.youtube.com/watch?v=fB6gvOjdTQw&t=1349s
Keynote Speaker
Creative and Non-traditional career committee in UCD Smurfit Business School.
23 November 2022