WST October event on Hybrid Working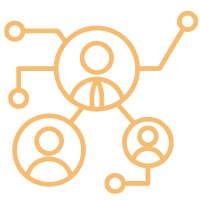 Join us on Wednesday 20th October from 11.00am-12.30pm for our Work Smarter Together October event – our theme is Hybrid Working.
We are all now embarking on the next phase of life and looking forward to a post-pandemic world. As we move into the 'hybrid working' phase, a number of questions are posed… what do we mean by Hybrid Working? What lessons can be learned from this experiment? What can we expect from hybrid working?
We'll have three sessions from UCD colleagues and external speakers.
Register once – through this Eventbrite link – to attend any of the sessions. When you've registered, you'll receive the Zoom link for the event, one link for the entire event.
Speaker 1: 11.00-11.30: Ciara Garvan, Founder of WorkJuggle
WorkJuggle was founded by Ciara Garvan in 2016 after she had spent one hour too many on the M50 racing home to pick up her kids after work. Initially Ciara thought of a straightforward recruitment agency focused on flexible or part-time work. But then her love of all things tech came to the fore and she decided to build a curated platform. WorkJuggle connects highly skilled professionals with Flexible Work, Contract Work and Remote Working.
Ciara holds a Masters in Applied Computing and previously worked in organisations such as Accenture, eir and Meteor. Since founding WorkJuggle in 2016, Ciara has taken the business, which was named as one of Silicon Republic's top Irish Start-ups 2018, from strength to strength.
Ciara will talk about how to manage hybrid working in an inclusive way.
Speaker 2: 11.30-12.00: Peter McKiernan and Aidan Curran, UCD IT Services – Enterprise Applications Group
Digital Office project: Our move to a hybrid working environment coincides with UCD's strategic objective of a digital transformation of University operations, from how we share and store files to how we collaborate and manage our calendars. The UCD IT Services Digital Office project will provide an overview of how we can maximise our shared online tools and applications to support a hybrid workplace that is flexible, resilient and secure.
Speaker 3: 12.00-12.30: UCD Innovation Academy will host a candid fireside chat exploring what the future of work may look like in a post-COVID19 world. The panel will include Jessica Hayden, organisational psychologist and Co-Founder of The Brave Lab, who recently conducted a project for SoundCloud on hybrid working. Jessica will be joined by Ruth MacMahon, Employee Experience Manager from SoundCloud.
We look forward to seeing you on October 20th at 11.00am!