Agile Project Management – What I learned and what you can expect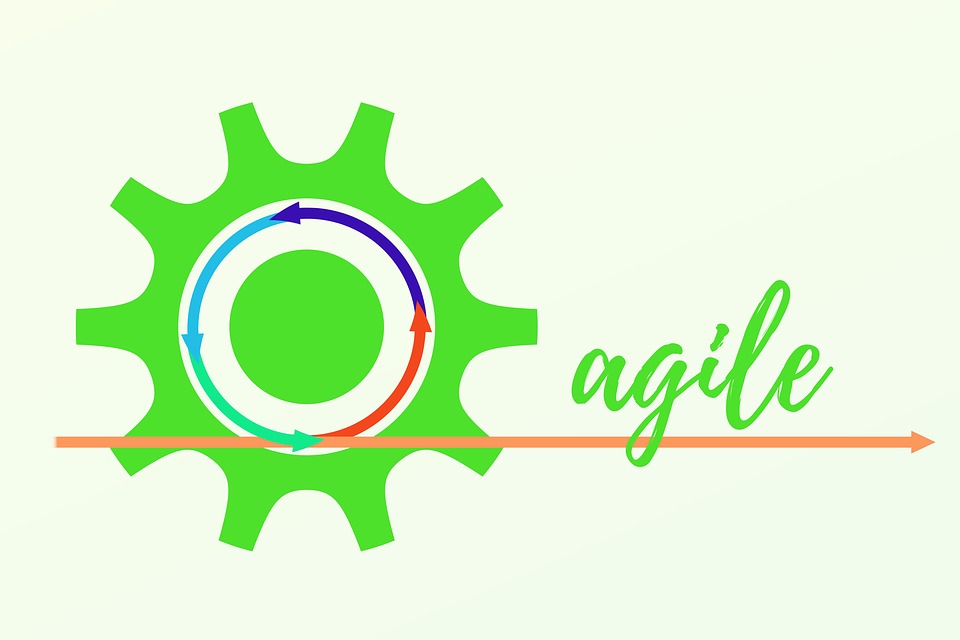 By Olga Murdoch, UCD Agile
I have often found myself needing to explain the difference between UCD Agile and Agile Project Management. As explained here, the Agile in UCD Agile is a reference to responsiveness, flexibility and adaptability. Often people assume we are named after Agile project management, but this is not the case. In fact, Agile project management is not part of our supports.
That said, I recently went on an Agile Project Management course and I thought it might be useful to share my insights.
The key takeaway is that Agile Project Management may be an answer for you if you are looking at a project that has many unknowns, meaning it cannot be clearly defined and planned from the outset. It is not like the traditional, 'waterfall', approaches many of us are familiar with, with a cascade of project stages from initiation through to final sign-off on deliverables. Agile project management is an project delivery which uses a structured but iterative – key point – process that expects adaptation between each iteration.
What follows are my personal reflections on a recent training programme I took part in.
Booking the course
I started by searching for Agile Project Management Courses, eventually identifying a delivered by a company called Professional Development.
As you will see if you check their website, they describe Agile project management as "one of the most flexible and effective project management methodologies available". They list two types of training, "Agile Certification Training" and "Scrum Master Certified", both of which include the opportunity to gain certification through an exam. I opted for the first course since I was interested in Agile Project Management more broadly than Scrum (which is a specific Agile methodology). The FAQs for this supplier recommend: "If you would like a broader foundation in how to use an Agile approach when managing projects, our 3-day Agile Certified Course is perfect for you."
Who the course is for and what it covers
I attended the training in August 2019 as part of a group that included a couple of IT professionals, some project managers and administrative staff interested in developing their project management capabilities. It was made clear from the start of the course that this was of relevance to all industries, not just IT as many tend to assume.
The course focuses on equipping participants to pass the SAMC exam. Despite not being a Scrum course, Scrum is given significant focus in the training and the SAMC certification states its target audience as "anyone on a Scrum team" . It was a little disappointing for this not to have been clear before booking but the course does also cover Agile PM more broadly.
Given the influence Lean has on Agile, this course was sufficient for someone with a strong Lean skillset to be able to apply the learning. Others on the course felt less confident that they would be capable of doing so. However, all participants felt they would be able to complete the certification process.
What is Agile Project Management?
Agile is an adaptive approach to project management. This means managing the project using a structured, iterative process. It is heavily influenced by Lean as well as iterative and incremental software development methods. Rather than provide a complete outline here, have a look at the Agile Manifesto and the 12 Guiding Principles for insight into what Agile is all about.
The key difference between Agile and other traditional approaches to delivering projects is that Agile is an adaptive approach that does not involve substantial upfront planning, instead focusing on iterative delivery with continuous feedback. Traditional approaches, on the other hand, are "plan-driven" .
In Scrum, which is the most frequently adopted Agile project management methodology, there isn't even a Project Manager role. Instead, project management responsibilities are divided between a Product Owner, Scrum Master, and Scrum Team.
Adopting Agile can be challenging for organisations used to having detailed plans up front, so instead they adopt a hybrid approach that best suits their own unique environment. The difference between Scrum and Traditional project management is summarised in the image below. One additional difference is that Scrum has high customer involvement throughout the project while in Traditional PM customer involvement varies depending on the project.
Differences in how Scrum and Traditional Projects are managed (Adapted from ScrumStudy.com)
Scrum
Traditional
Emphasis
People
Process
Size
Small to large
Large
Domain
Unpredictable/ exploratory
Predictable
Documentation
Minimal
Comprehensive
Process style
Iterative
Linear
Upfront planning
Low
High
Perspective to change
Adaptability
Sustainability
Management Style
Decentralised
Autocratic
Leadership
Collaborative
Command and control
Performance measurement
Business value
Plan conformity
Returns on investment
Early/ throughout project life
End of project life
Customer involvement
High throughout project
Varies depending on project
What the course does not do
This course does not cover the things you would expect in traditional project management (somewhat like a Lean course does not). So, you won't cover things like project planning, timelines, stakeholder analysis, risk management, etc. The trainer actually said explicitly that anyone who is serious about project management should also take a plan-driven Project Management course. This is an important point since an Agile approach is suited to particular types of projects (let me know if you want post on this!). I think this is very relevant for someone to think about before they decide they want to take this course.
If you want to know more feel free to drop me a mail at olga.murdoch@ucd.ie.