Presentations from February 2018 event – your continuous improvement journeys
By Olga Murdoch, Agile Lead.
On Tuesday 20 February, 9 continuous improvement journeys were shared and 9 journeys just beginning were introduced. The presentations were very well received by the audience on the day. Due to popular demand we are now sharing these presentations with you. Click on the images below to access each presentation.
Jenny Doyle from UCD Access and Lifelong Learning shared the experience of the unit in integrating the workflow across multiple teams: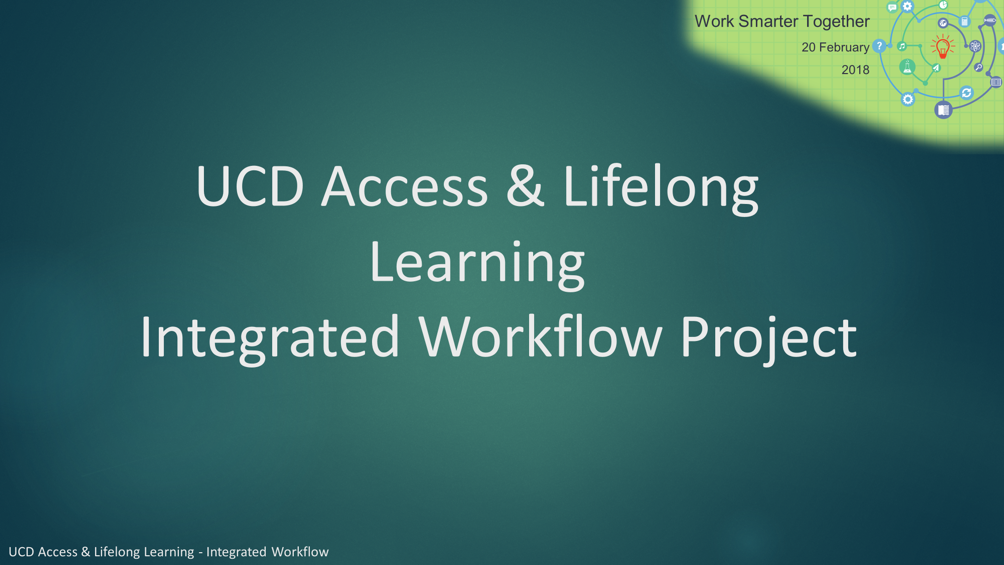 Stephen Manuel from the Research Finance Office shared the story of his Green Belt project which tackled the problem of Underspends on research awards: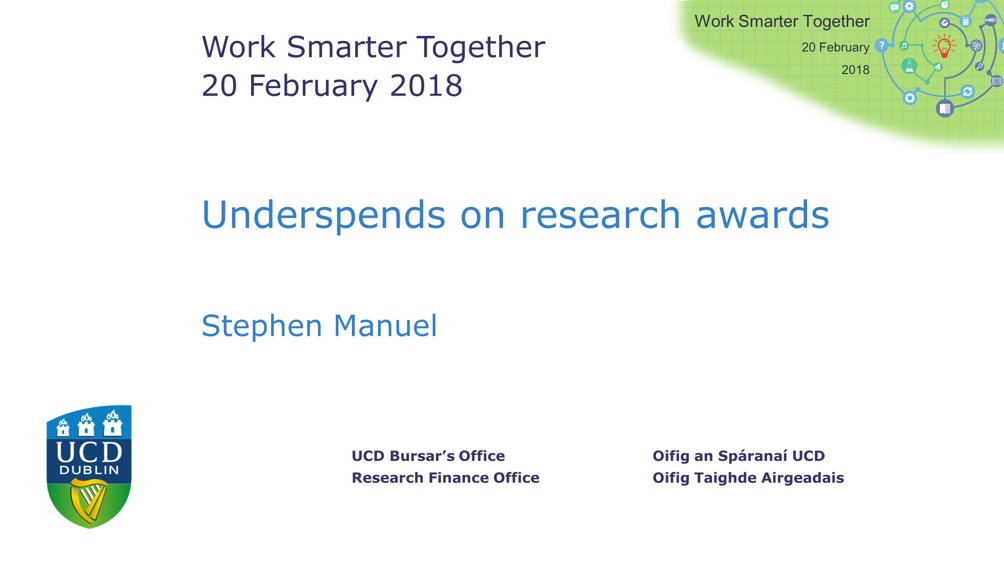 We heard from the UCD PA Network about their journey towards forming a community of practice: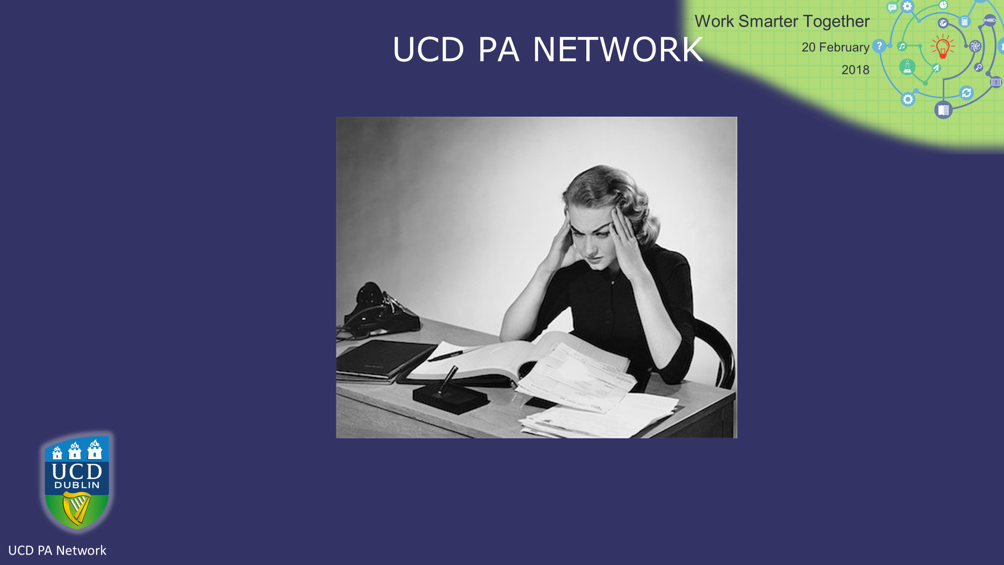 John Fahey from UCD Estate Services explained how we now have smarter furniture reuse in UCD: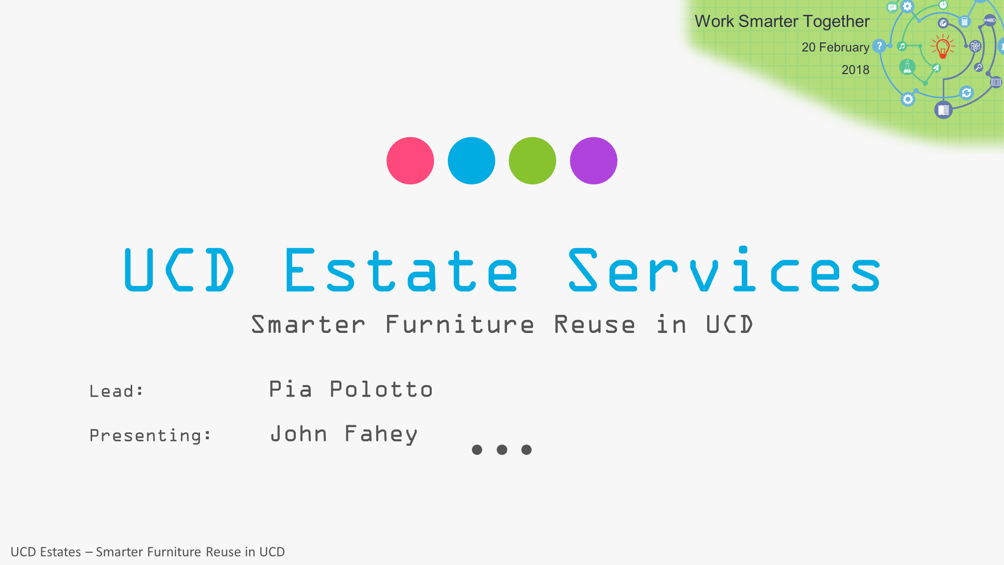 Pearse Stevenson from UCD Estate Services shared the story of a pilot project with Computer Science: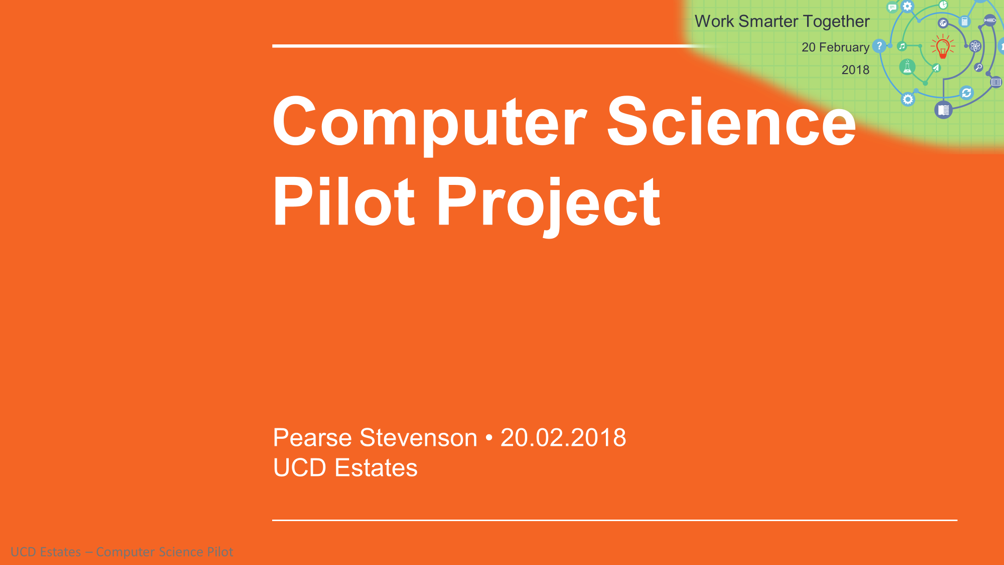 Richael Leahy from UCD Finance Office told the story of her Green Belt project on improving the online fixed asset register: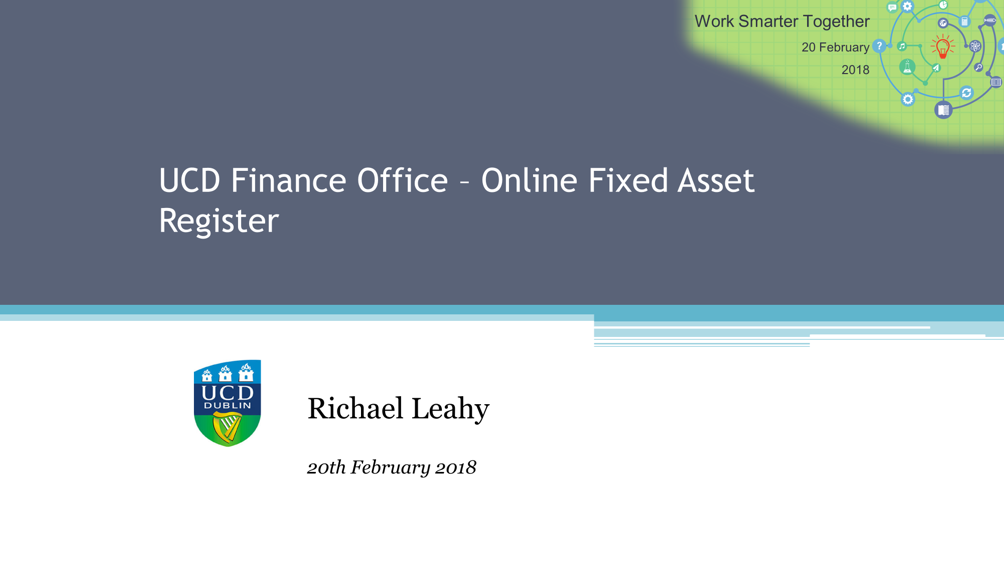 Cassia Ribeiro and Sheila Maguire from UCD Estate Services gave us insight into the invoice register project which is currently underway: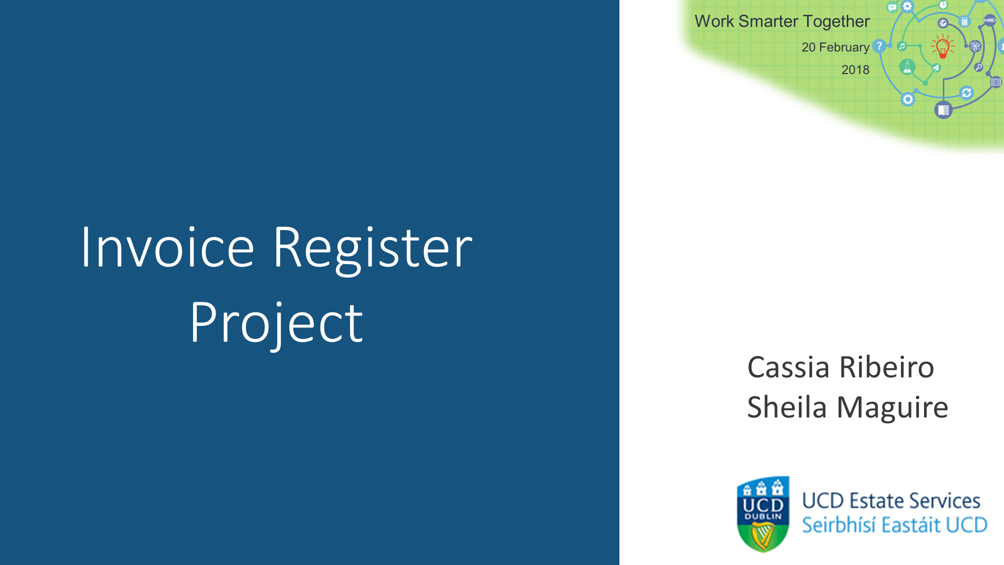 Elanor McDonald from Business eLearning shared her teams experience in using Visual Management (Kanban) to improve team meetings: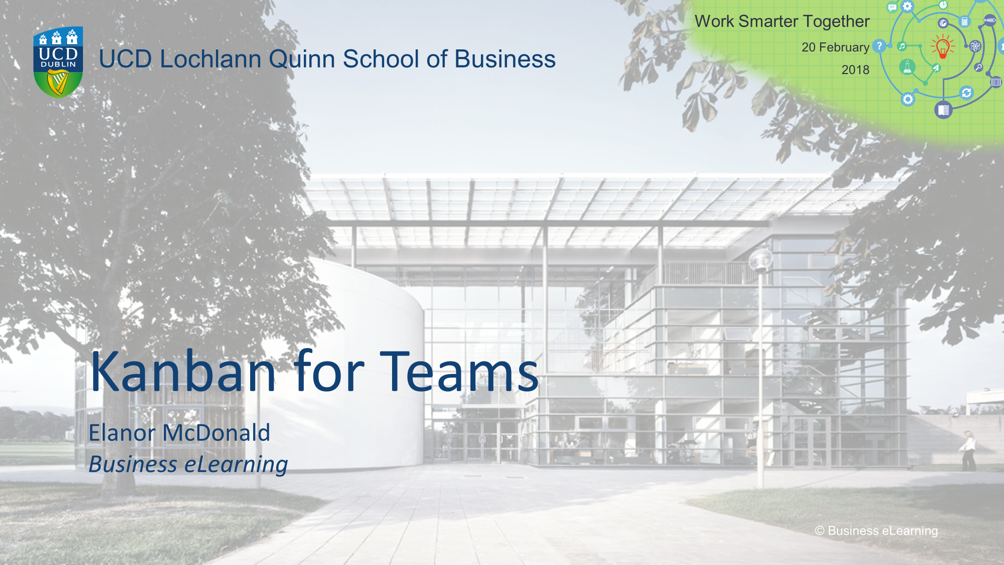 Nicola Tyrrell-Maher from UCD Finance Office shared the story of her Green Belt project on Cost Centre Reports: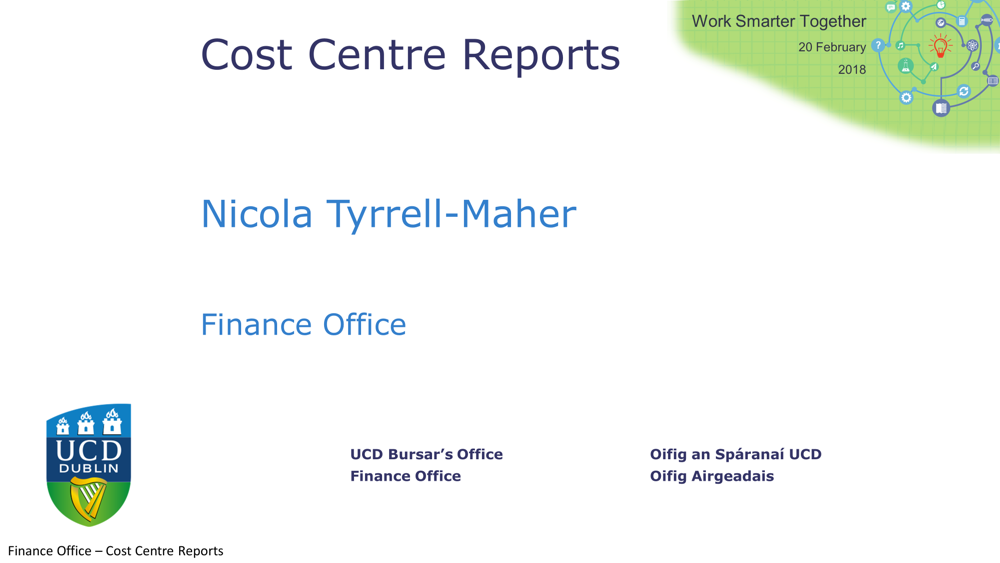 Michael Sinnott from UCD Agile gave a rundown of 9 new initiatives from across UCD which were just beginning at the time of the event: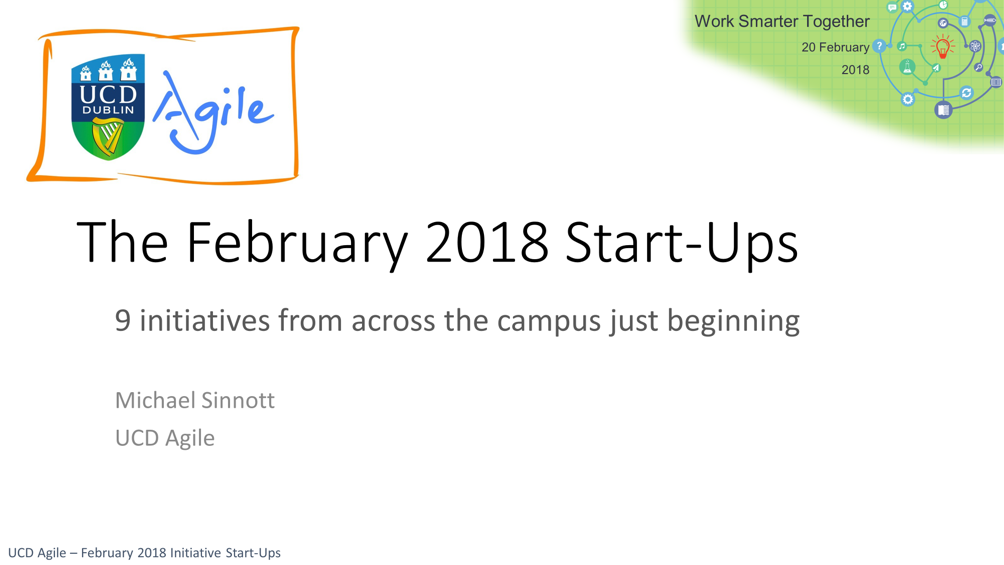 Finally, the Agile Community of Practice was launched (no slide deck attached to this one):