PRINCE2 Project Management
By Jeremy Britton, UCD Agile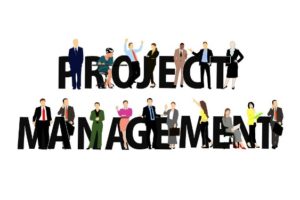 Project Management is a term very much in the zeitgeist right now. Whether you hold the title of Project Manager or not, there is a growing expectation on people to successfully deliver projects as part of their role. With this growing demand for Project Managers there is also an emerging, seemingly ever-growing, supply of Project Management skillsets, approaches, methodologies and techniques to choose from. Indeed, UCD recently launched its own Project Manager's Community of Practice which has now surpassed 40 members.
I recently attended a PRINCE2 Foundation and Practitioner course and I thought I'd share with you some of my insights to give you a better sense of what PRINCE2 is and how it might be able to help you.
The primary take-away is that PRINCE2 is all about dividing projects into manageable and controllable stages. It's different from other approaches in that it focuses on principles, themes and processes, as opposed to others that look at tools and techniques. For this reason it fits in nicely with Agile, where the behaviours, frameworks and techniques provided by Agile sit comfortably within the PRINCE2 approach.
Booking the Course
I attended the course with Olga Murdoch, UCD Agile. It was Olga who did the booking through a company called Professional Development.
As you'll see from their website the course has two primary objectives:
To teach you the processes, roles, principles and themes of the PRINCE2 framework and
To prepare you for the Foundation and Practitioner exams, which take place during the course
Who is the course for and how does the training work?
Myself and Olga attended the course in January 2020. Those in attendance were a mixture of long-term and recently appointed project managers, people looking to upskill and others looking to make the move toward project management within their organisations.
The website states that the course is intensive. This is not an understatement. Starting on Monday, the course initially focusses on equipping you with the knowledge to pass the Foundation Exam on Wednesday and then goes directly into preparation for the Practitioner Exam on Friday. It's a lot of information to take in in such a short timeframe and it means that you are out of the office for the whole week. The upshot is that you walk away with a very strong understanding of the framework, as well as the Foundation and Practitioner qualification.
What is PRINCE2 and how can it help me?
First, for those wondering, PRINCE2 stands for PRojects IN Controlled Environments. It's the second iteration of the earlier PRINCE method. The approach looks to 7 Principles, 7 Themes and 7 Processes to apply in managing projects.
I won't go into the details of the approach here, aside from to say that while it is comprehensive and detailed, I also found it very accessible and applicable to my own environment. In fact, one of the 7 Principles is "Tailor to Suit the Project Environment". This is something that I found very useful about the approach. Tailoring happens at the very beginning of your project and is reviewed throughout its lifecycle.
Another thing I found extremely useful about the approach is how it sets you up for success as a Project Manager by ensuring that the right controls are in place, in part through breaking the project into management stages. I've included the 7 Principles below for reference because they do give a good sense of what PRINCE2 is all about.
| | |
| --- | --- |
| Principle | Purpose |
| Continued Business Justification | Ensure the project remains viable and valuable |
| Learn From Experience | Avoid reinventing the wheel and duplication of effort |
| Defined Roles and Responsibilities | The right people at the right level with the right authority |
| Manage by Stages | Break the project into manageable chunks that can be controlled |
| Manage by Exception | Ensure the PM has the freedom and support needed for success |
| Focus on Products | In particular – delivering quality. |
| Tailor to Suit Project Environment | To suit the complexity, importance, time and risk. |
What PRINCE2 doesn't do

PRINCE2 spends little time looking at technique. While it will help structure your project from start to finish (and beyond) it doesn't tell you exactly how you should manage each aspect. A good example of this would be risk management. PRINCE2 requires the creation of a Risk Register to capture all your project risks and a Risk Management Approach to detail how you'll manage risks as they arise. It does not, however, give you the specific tools to capture, assess and prioritise these (think RAID log or FMEA).
Personally, I found the course extremely useful and beneficial. The fact that it doesn't focus on techniques was actually a big positive for me, due to the wealth of techniques and tools already provided by UCD Agile. I'm finding that the two work very well together. It's like cooking: Having an overall recipe for a quiche is important, just as important as the technique needed to prepare the pastry, blind bake it, whisk the eggs right and check if it's cooked through. It's only when you get it all right that you can properly enjoy your dinner…