SPARC: Working together to make UCD a better place
By Sorcha Mulcahy, Deputy Director of UCD Career Development Centre.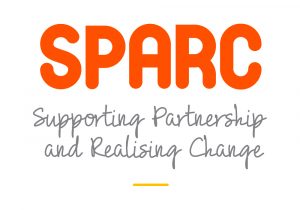 The SPARC (Supporting Partnerships And Realising Change) programme enables UCD staff and students to work together on projects that make UCD and/or the surrounding community a better place to learn, work and live. The UCD Career Development Centre provides support for these projects in the form of funding of up to €1000, as well as help with project planning/implementation.
By supporting staff and students to work in partnership, SPARC aims to help students to become more engaged with their own learning, the university experience and the wider community, while simultaneously helping faculty/staff to develop an insight into the student perspective. For students and faculty/staff alike, SPARC provides a fantastic opportunity to enhance skills such as project management, problem-solving, communication, planning and organising, leadership and teamwork.
In the 2016/17 academic year 12 projects have been supported by the SPARC programme. Faculty, staff and students from across the University have turned innovative ideas into reality, and in the process made a significant contribution to the UCD community. You can find out more about this year's SPARC projects here: www.ucd.ie/sparc
The SPARC application process for the 2017/18 academic year will open in October. The application opening and closing dates will be widely publicised from September and we would encourage anyone who has an idea for a project to apply. Applications can be submitted online and are reviewed by an independent panel of UCD faculty, staff and students, who assess each application against the SPARC programme criteria which can be found on the SPARC website.
If you would have any queries about SPARC or would like to have a chat with the SPARC team prior to making an application please contact Sorcha Mulcahy (Sorcha.mulcahy@ucd.ie) or Rebecca Boyle, Co-Curricular Projects Officer (Rebecca.boyle@ucd.ie ).