Agile upcoming training
By Bernadeta Kieromin, Agile Coordinator
Choose the training that suits you:
Yellow Belt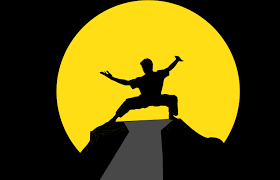 Yellow Belt (YB) training provides the participants with knowledge of Lean so you can be an effective members of improvement teams, lead small improvement projects themselves and become an integral component of the UCD's progressive continuous improvement culture.
Who can sign up?
Anyone who has keen interest in making a change and wants to contribute to continuous improvement in UCD.
How to sign up?
Go to UCD Infohub (UCD connect login required) to see training dates.
Lean Practitioner
This in-house certification programme helps the YB trainee to transfer their skills into real life situations. A lean practitioner receives a certificate of achievement upon successful completion of a small improvement project using Lean tools. We offer continuous support and one-to-one mentoring sessions throughout the whole project.
Who can sign up?
Yellow Belt trainee who started practicing the YB skills in their workplace.
How to sign up?
Go to UCD Infohub (UCD connect login required) to see training dates.
Green Belt
Our 6 days course contains of 3 sessions of 2 full days training and one-to-one mentoring for each project lead. It provides the candidate with skills necessary to complete Lean Six Sigma projects.
Who can sign up?
Individuals who wants to be confident using Lean Six Sigma techniques to improve a process and deliver sustainable changes to UCD.
How to sign up?
We are currently taking expressions of interest from potential Green Belt candidates. Contact us at agile@ucd.ie or Michael Sinnott or Olga Murdoch directly.
All of our training courses take place in our Work Smarter Space in Ardmore Annexe. You can find us here.
Refreshments will be available upon arrival and lunch is provided for our full day courses.
Places fill up fast so book early to avoid disappointment!
All our training courses are fully sponsored by UCD Agile. To learn more about any of our training courses, visit UCD Agile website or get in touch.