Welcome to the December 2022 newsletter
Welcome to my first newsletter as the Director of Agile! I am four weeks into the new job as I am writing this – what an apt time for a newsletter all about change.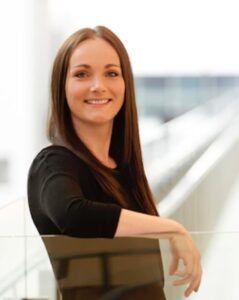 It's an exciting time for all of us in Agile. You may have seen from the President's email on 03 August that Agile is expanding to become the Centre of Excellence for UCD POST. In the New Year you will see us starting to put shape on what this looks like, including new roles that will be designed to support colleagues from across the University delivering change and transformation.
The flip side of all this change is that we've lost two members of the team (although they haven't gone too far to be fair). The former Director of Agile, Michael Sinnott, is now the Director of UCD POST. The former USM Project Manager, Jeremy Britton, is now one of UCD's new Service Leads. We wish them both luck in their new roles…. and you can read about the goals of the Service Leads in this newsletter Meet the Service Leads
The other exciting news I want to share is that our next biennial WST event 'Celebrating Us' has been scheduled for Thursday, 27 March in UCD Village, you can find some details here. WST events are always a great opportunity for colleagues to connect, share how they have been innovating, and learn from each other. Keep an eye out for the call for participation in the New Year and be sure to encourage your colleagues to come forward with all the good work they have done and deserve recognition for.
In the meantime, I hope you enjoy the stories some of our colleagues from across campus have shared in this edition of the WST Newsletter.
Wishing you all a peaceful break over Christmas and New Year.
Olga