Agile's training and consulting services
By Bernadeta Kieromin, UCD Agile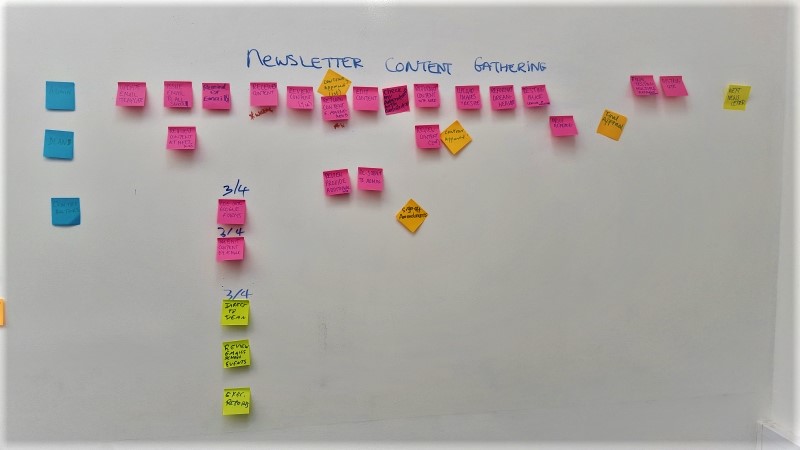 UCD Agile provides a variety of services to Schools, Colleges, units and teams such as consulting sessions, Lean training, workshop facilitation, Lean project delivery and support.
Consulting engagements may be for a one-time need or on an ongoing basis. To explore more about Agile's consulting services visit UCD Agile website.
Training in Lean is a good start to improving processes, enhancing customer experience and reducing wasted time/effort/resources in order to become sustainable office/team/unit.
We have currently four training offerings available:
Yellow Belt, 2nd December 2019, 09.30-17.00 A few places left!
Fundamentals of Lean for UCD (White Belt), 15th January 2020, 09.30-13.00 Places available!
Yellow Belt, 5th February 2019, 09.30-17.00 Places available!
Green Belt, we are currently recruiting for Green Belt training programme starting in March 2020. Green Belt training involves 6 full days (3 sessions of 2 days) of training and completion of a process improvement project. Interested? Contact UCD Agile at agile@ucd.ie
Our training is available to all UCD staff and can be booked through the booking centre in InfoHub.
All of our training courses take place in our Work Smarter Space in Ardmore Annexe. You can find us here.
Contact us at agile@ucd.ie or check for training at www.ucd.ie/agile/ourservices/training or for consulting services at www.ucd.ie/agile/ourservices/consult.