Let's meet at the Technology Innovation get together
By Jeremy Britton, UCD Agile
How do offices, teams and staff within UCD make best use of the technology available to them?
There are many areas across campus who are experimenting with third party software and innovative technical solutions. Some are used to streamline or speed up common tasks, others to manage more complex one-off requirements. We'd like to gather the experience of those who have done and are doing innovative things with technology that lies outside Infohub, Banner and the other more common platforms.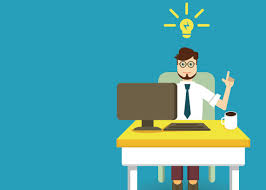 Join your UCD colleagues at the Technology Innovation get together
Date: 4th December
Time: 10.00-12.00pm
Location: H2.40, Science Hub, O'Brien Centre for Science
The only thing you need to have to attend the event is experience with using technology in an innovative way in the delivery of your business, service or function.
During the event we'll explore:
What your experience and inputs are
What exploring, implementing and using technology in UCD looks like
What are the things standing in the way of technical innovation and what's driving it?
What we would like to look at, and should be looking at, in more detail.
How do we share news and stories of what you have achieved?
Next steps
Contact Jeremy Britton at jeremy.britton@ucd.ie for more details.