Orientation update
By Jason Masterson, UCD Student Services, Emma Caron, UCD Registry and Aisling O'Grady, Student Advisers
The UCD Orientation team were delighted to take part in the WST Summer School in July which provided an opportunity for colleagues across the campus to compare and contrast their Orientation plans, particularly for Stage 2 students. (Resources, including outputs from the workshop, are available here).
The outputs of the workshop were clear and colleagues showed a clear desire to give a warm welcome to students coming to campus. It was widely acknowledged that, at the time, it was difficult to plan for orientation given the uncertain environment that is the reality. However, it emerged that great efforts are being made in orientation planning at college, school and programme level including coffee mornings, speed-friending and networking events. As we write this update we are just over 2 weeks from CAO offers being issued and growing more and more confident that Orientation will be able to take place predominantly in person. Over the next week the new student's website will be re-published, the Brightspace module launched and orientation timetables will be made public on 30 August.
Campus tours for Stage 1 and Stage 2 students will happen with Peer Mentors leading the way for most students. Peer Mentors for Stage 1 students will book tour slots which will take them around the campus and back to the Astra Hall for a welcome ceremony where they will receive their scarf and formally join the UCD Community. Stage 2 students will be offered a tour by their former Peer Mentor or book a tour on the www.ucd.ie/students website if they are unavailable.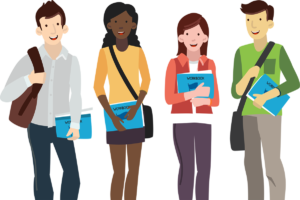 From 10 September the Quad will be a hive of activity starting with the SU engagement activities, followed by the Sports Expo and ending with Freshers week This will give the campus tours a real buzz.
Best of luck in the next few weeks, we hope clarity is growing and that our preparations are going well.
Jason, Emma and Aisling