Project Management – Community of Practice
By Marian O'Connor, Senior Project Manager, Student Advisers
Integrating project management and change management was the focus of the recent Project Management, Community of Practice Session hosted by Angelo McNeive, of Stepstone Consulting.
There was great interest in this topic from project managers across the university as there is an increasing emphasis on managing the people side of change initiatives.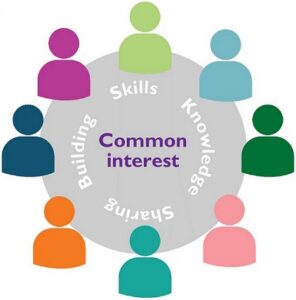 Presenting the Prosci model, Angelo discussed the role of change management as a discipline that guides how we prepare, equip and support individuals to successfully adopt change in order to drive organizational success and outcomes. The discipline of change and project management cross paths throughout the execution of a project or initiative. For successful integration it is important to:
Integrate Plans – making change management part of the project plan
Aligning Timelines
Sequencing Tasks
Add deliverables
Creating collaborative teams to include both change management and project management practitioners.
In this very beneficial session Angelo also presented the ADKAR methodology for successful change management.
More information on change management is available in Agile's Introduction to Change Management.
Further information on the Prosci approach is available on the Prosci website.