Save the Date – WST March event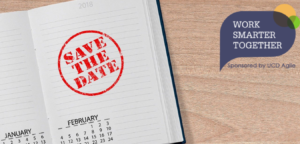 We are pleased to announce the date and theme of our upcoming March biennial Work Smarter Together event
Thursday, March 23, 2023
With our upcoming biennial event in March, we are aiming to reconnect our colleagues with each other and the campus that we share as well as creating an opportunity for newer colleagues to involve themselves in the greater UCD community. With that as our aim, we have themed this event 'Celebrating Us'.
We will soon be calling for participants for the programme. If you would like to get in touch with any queries contact us at agile@ucd.ie
Tickets and full programme will be available in the Spring.