Welcome to the June 2023 newsletter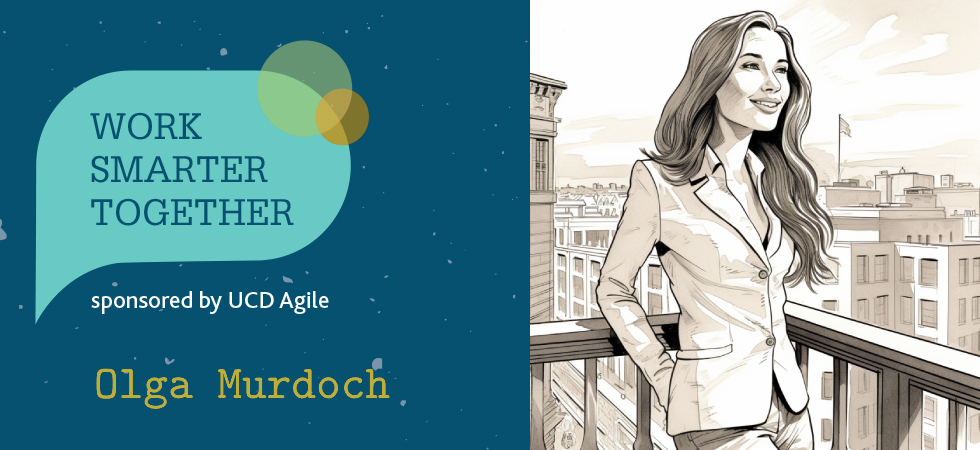 Welcome to the Summer edition of UCD's Work Smarter Together Newsletter – 'A day in the life'. A key aspect of WST is about recognising and celebrating the achievements of our colleagues. We thought, before we can celebrate their achievements, we have to know who they are, what they do, and how their work is different from ours. So we asked a number of our colleagues across UCD to give us a snapshot of their working day.
This newsletter highlights a wide variety of roles. To give you just a taste, you will get to put yourself in the shoes of professional and academic colleagues from Estates, Access and Lifelong Learning, UCD Sport, the Irish Institute for Chinese Studies, Human Resources, the School of English, Drama and Film, the Library, China Joint Colleges Office, and the School of Sociology.
A huge thank you to all of our colleagues who have contributed to this newsletter. My hope is that it helps us all better understand and appreciate (even more!) what we each do to make this University the great place that it is. Thank you also to Donna – not just for this great idea – but for all the work it took to pull this together.
If you would like to see more 'day in the life' articles in future editions – let us know what areas, roles, or people you are curious to learn more about … or maybe even volunteer yourself!
Make sure you also check out the lineup for this years Work Smarter Together Summer School here. There are plenty of hands on sessions on July 10, 11, 12 for you to choose from… but places are limited so book now to avoid disappointment.